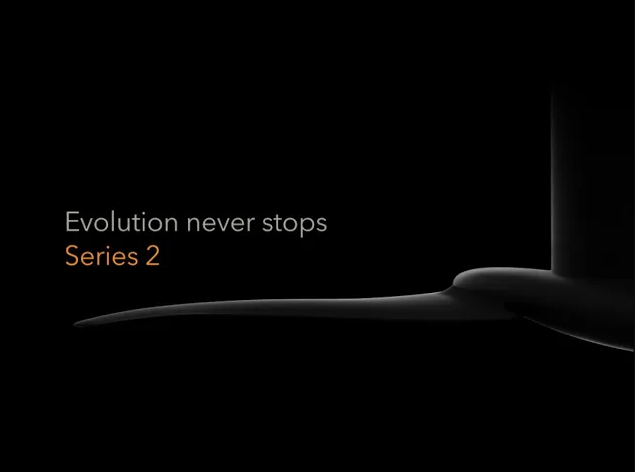 Race 700 The name says it all. If fast carves and top speed is your thing, this 50km/h wing is for you. Performs best in Pro Mode with the prop duct removed.
Flow 1300 The ultimate wing for powered off wave gliding with our True Glide prop. Flow 1300 takes off early and glides, and glides. Despite it's large size (1m span) it's agile and responsive in turns.
Flow 1100 The most versatile Flow wing. Large enough for wave glides and high turns at slow speeds, small enough to push fast.
Flow 900 Fastest surf wing for bigger waves and high speeds. Carve hard in flat water with a very loose and responsive feel.
Flow S 1300 This wing lets you ride slow and throw your Fliteboard around in wild turns, and catch waves.
Flow S 1100 This super-snappy wing is at a size that allows slow speed riding, but still with the ability to push hard.
Flow S 900 A wild wing that is the loosest of them all. For the most responsive ride possible at medium to fast speeds, try the Flow S 900.
Cruiser 1800 Our largest and most stable wing used at Fliteschools around the world. Suits beginners, heavier riders and those wanting a more docile ride. Early take-off and slow to medium cruising.
500 stabiliser – suitable for schools and new foilers
Flow 250 stabiliser – matched for the surf wings
Race 200 stabiliser – matched for our race wings
All new wing bags for all wings and stabilisers.
The True Glide prop allows you to ride waves with the motor turned off.
Revised app with functionality for Series 1 and 2, including Android.